Students Join CBE IT Team for Summer Work Experience
During the summer three CBE high school students joined our IT team through the CBE's Unique Pathways program. Through the program, the CBE partners with businesses and non-profit organizations to offer unique opportunities that combine learning with career experiences.
The students heard about the work experience through their teachers or guidance counsellor at their schools. They had to submit their resumes and be interviewed as part of the application process.
"The students were chosen based on their interviews, abilities and future career goals," says Don Middleton, learning specialist.
While at the CBE, the students prepared the laptop carts and desktop computers for the four new schools opening in 2017-18. Their work involved everything from inventory to encryption.
"We went through whole processes of what it takes to get new computers into a school. I'm proud that we got the work done in a short amount of time," says James H., Grade 12 student at Lord Beaverbrook High School.
Along with enhancing their classroom knowledge of computers the students learned many other workplace skills that will help them to be successful in the future.  From the first day that the students arrived they quickly learned the importance of teamwork.
"I learned about the organization needed to do this work. Everyone helped me and I've gotten better at my own organization and communication," says Puranjoy S., Grade 12 student at Crescent Heights High School.
"The program was more self-directed than I expected.  I liked it more and more as we went on. We were able to learn from our mistakes and apply what we learned on the first day to the rest of the job," says Yvonne N., Grade 12 student at John G. Diefenbaker High School.
Students also had a chance to deliver the computers to the school staff who will be using them and make sure they had everything they needed for the new school year.
"The students were knowledgeable, friendly and personable. They made a great impression on the people they helped," says Daryl Viau, school tech support analyst.
The CBE recognizes the importance of students being able to combine classroom knowledge with work experience and we love to highlight the great work that our students are doing in the community and now for our own organization.
"To the best of my knowledge, this is the first time the CBE has hired students to work as summer interns.  Based on the success of the program, I am hopeful it will continue," says Middleton.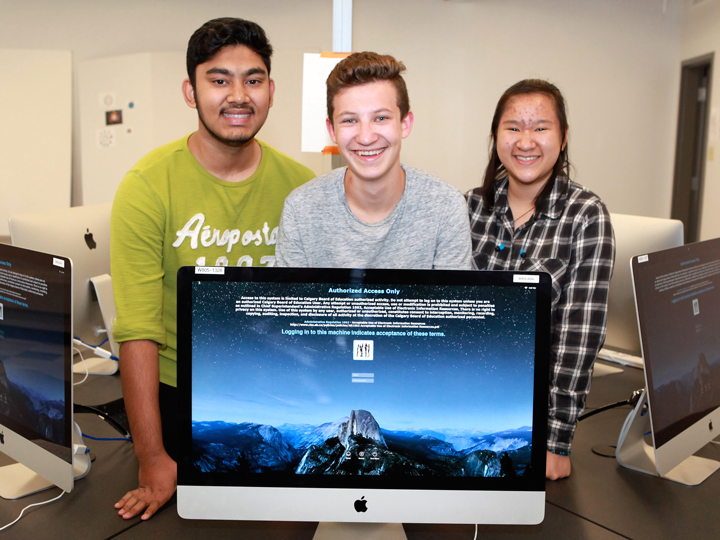 Original article: http://www.cbe.ab.ca/news-centre/Pages/students-join-cbe-it-team-for-summer-work-experience.aspx